Shooting in abandoned or run-down spaces, as you know, is one of my favourite things to do. However shooting in abandoned places of incredible historical significance, that are on the verge of having life breathed back into them is a rare and special occasion I was recently able to take advantage of with my good friend Eric Johnston.
Us both being creatives, the initial discussion of shooting with Eric was more exciting than most. We lobbied ideas back and forth and quickly came to the conclusion that we wanted to shoot him in an old theatre setting. Eric is an entertainer and a performer in every sense of the word, officially trained in everything from dance to shenanigans. When he mentioned to me that it was a possibility that he could get us in the Tivoli theatre for our shoot, I leapt at the opportunity.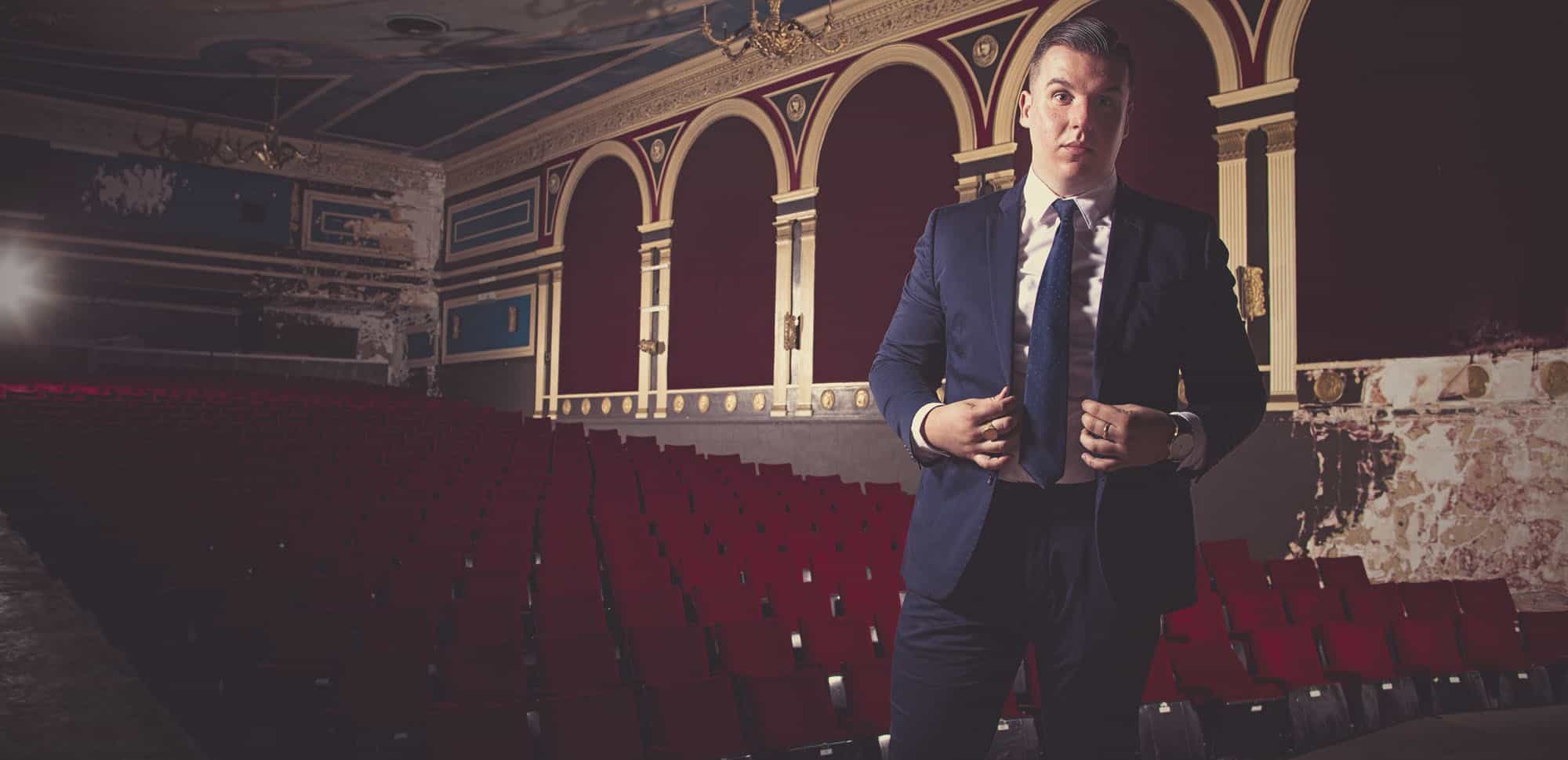 We were fortunate enough to be let into this property by one of the developers who acquired it a few years ago. We conversed about the plans and the buildings future and after hearing what he had to say, I am excited for this addition to my cities downtown core. As part of a high rise condo development, the theatre will be fully restored and once again become operational, a true jewel for the downtown.
Yet here it sat in shambles while we shot, decades of it's incredible history echoing off its walls. It's cavernous basements filing out stage left and stage right. It's seats still in pristine condition it's walls… still standing. I can't wait to be there opening night.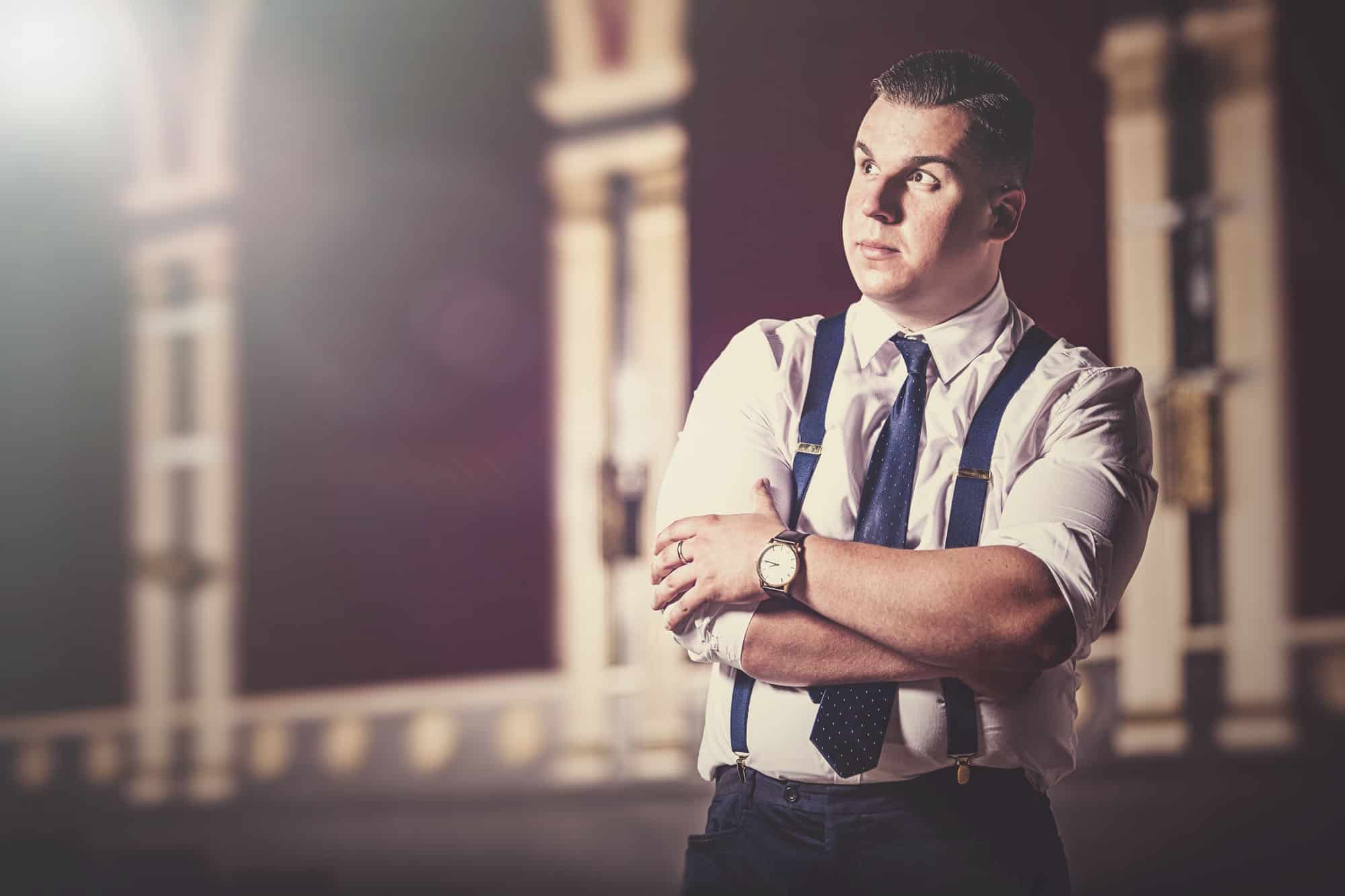 The entire time we shot in this space I felt nothing but privilege and I was fortunate to be shooting such a talented performer. The shots are currently being used as promotion for Eric's upcoming DVD taping 'I Grew Up Here' on Tuesday October 27th at Lotos Events Centre in Stoney Creek Ontario.
The Technical Stuff:
In all likelihood, this was my last formal shoot on Canon equipment for a while. I used my trusty old 5D MK II to capture the images moving back and forth between the 28-70 2.8L lens and the 70-200 2.8L II IS and settling on the latter for probably 95% of the shots. All images were shot at or near ISO 200 and used a combination of 2-3 lights, all Paul C Buff X1600's two of which were used to light the theatre and/or create the basis of the spot light effect, one of which was used to shoot Eric with a 22″ beauty dish attached.
Please enjoy a gallery of edits from the shoot below: